Mission
To be a company that prioritize customer satisfaction raising the bar for its objectives by the success in our activities, aiming to serve larger masses. To be a maintainable, profitable company cooperating with its customers, creating advanced value, offering community with a reliable profile, and create flexible and solid solutions.
Values
Straight-talking - We encourage open debate where the best ideas win.
Customer centric - We put our customers at the center of our focus and initiatives with the objective of providing them with unmatchable levels of services and products.
Teamwork - We actively share information and ideas, enthusiastically working to make those around us better.
Diversity and respect - The diversity of our workforce is an asset and we treat everyone with dignity and respect regardless of status, gender, education, ethnicity or religion.
Empowerment - We empower people to make decisions with a bias for action.
Employees as core assets - We believe that our employees are our most valuable resource, and do whatever it takes for their continuous training, development and motivation.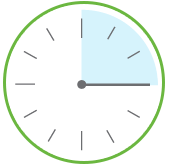 Mon - Friday 9am - 5pm
Saturdays 9am - 1pm
Sundays closed
Note: Do not hesitate to call or email us to ask about anything. We look forward to hearing from you!