Established in 2014 PANELPRO specializes in sandwich panels and building systems for industrial construction, airports, supermarkets, fair ground halls, cold stores, freezers and much more. Our sandwich panels with profiled metallic facings and a polyurethane core are produced on a continuous production line:
In the de-coiler, upper and lower steel facings are unwound and then fed into the roll forming unit where they are profiled according to the planned geometric design. In this stage a protection film can be applied to the facings.
Then according to the desired thickness of the sandwich panels, the two facings are brought together at the desired distance and are heated to the temperature necessary for foaming.
In the foaming station, the liquid reactive mixture is released continuously into the gap between the upper and lower facings.
The reactive mixture foams up and fills the space between the two facings.
The calibration unit then takes over the pressure of the rising foam and maintains the programmed panel thickness until the foam hardens.
After the foam has hardened, the sandwich panels are cut to the desired length.
panelpro panels are then stacked automatically and wrapped by strech film.
Latest Technologies in Sandwich Panels Manufacturing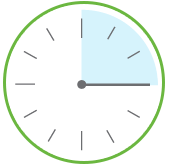 Mon - Friday 9am - 5pm
Saturdays 9am - 1pm
Sundays closed
Note: Do not hesitate to call or email us to ask about anything. We look forward to hearing from you!